With Christmas quickly drawing closer it might be a good time to think about a tasteful gift for partners, friends and loved ones. We have put together a selection of exclusive wine promo packages which can be used as a corporate give away or a personal gift. Take a look at the different options below and download the complete brochure for more details.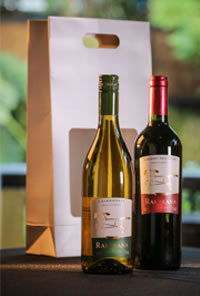 FIRST APPROACH
with metallic/gray lavender 2er bag
2016 Ramirana Chardonnay
2017 Ramirana Cabernet Sauvignon
Also available in 1er bags, different prices apply.
---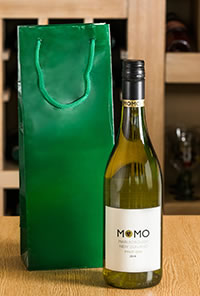 NZ DISCOVERY
in green 1er bag

Schubert Selection Sauvignon Blanc 2016 (certified organic)
white wine
certified organic
nectarine & lychee
food wine
delicious with pork and asian dishes
₱ 765,-
---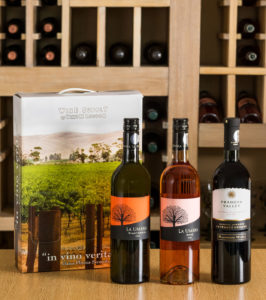 FLAVORS OF ROMANIA
with 3er giftbox

La Umbra Pinot Grigio
dry white wine
honeysuckle aromas
apple, pear and peach flavors
pairs well with fish, chicken and salad
La Umbra Merlot Rosé
dry rosé wine
aromas of red berries and exotic fruits
vividly juicy wine
delicious with roasted pork
La Umbra Pinot Noir
dry red wine
aromas of exotic spices
blackberry, blue berry and ripe plum flavors
pairs well with steaks and roast beef
₱ 1260,-
₱ 1000,-
---