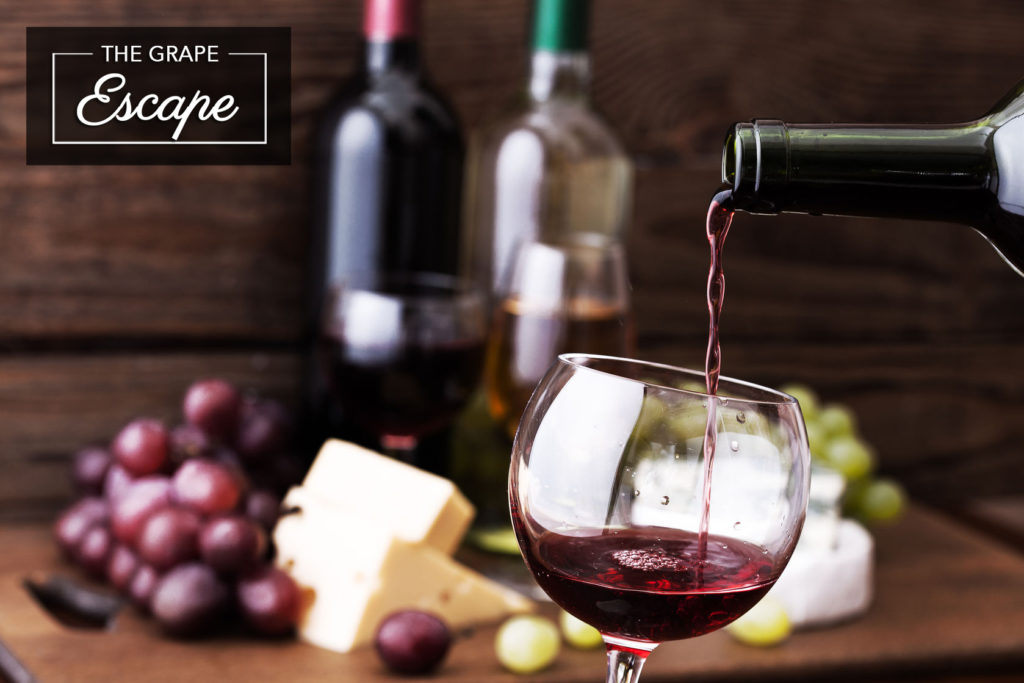 The Grape Escape
hosted by Lemuria Gourmet Restaurant

Wednesday, January 30th from 06:30 p.m. to 08:30 p.m.
Enjoy our popular wine tasting event "The Grape Escape" taking place at Lemuria Gourmet Restaurant. Just imagine: A selection of 8 different wines paired with a cheese and hors d'oeuvres buffet in a truly unique and rustic setting.
While you are enjoying your wine, take the opportunity to peak into our wine cellar: Our 50 square meter cellar storing over 20,000 bottles of wine dates back to the early '90s when it was one of the first of its kind in the country. Here you can have a look at our retail wines list and purchase directly from the cellar for up to 15% off.
Ticket prices:
Early-Bird ticket: PHP 1100 (expires January 23rd)
Regular ticket: PHP 1299
White Wines:
Discover white wines from Germany ranging from dry styles to a fruity Riesling.
Gunderloch Riesling Qba Dry 2015
Bercher Grauburgunder 2015
Bassermann Jordan Chardonnay 2016
Ruppertsberger Hoheburg Riesling Kabinett 2017
Red wines:
Pinot Noirs (Spatburgunders)
Journey through various Pinot Noirs from Old World regions (Austria to Romania) to a rare find of a bottle from Ahr, Germany.
Gernot Heinrich Pinot Noir 2017 (Austria)
Bercher Spaetburgunder 2015 (Baden Germany)
Prahova Valley Pinot Noir Special Reserve 2016 (Romania)
Meyer Naekel Spaetburgunder 2015 (Ahr Germany)
For further inquiries please contact us at: 723 – 7139 or 723 – 8712
Or email us at: sales@brumms.com.ph
How to get there